About our company
Since 2000 we have installed railing on buildings ranging from high rise condominiums in Seattle and Bellevue, to waterfront property in Sammamish, landscape views, and everything in between.
Our project manager has over 16+ years expertise in railing construction, and our  knowledgeable staff is happy to help you navigate through your project and pick the railing that will enhance your home.
Why Aluminum?
Aluminum Railing Systems are made out of a powder coated aluminum that won't peel or flake.  We've been carrying and installing our railing systems for over 20+ years.   This unique home improvement will cut down on maintenance costs and save you time and money.
Our installers are not only employees of our company, licensed, bonded, and insured, but also committed to quality installation and a job well done.
Why Should You Choose NNL Railing?
Our Railing Systems set the industry standard for home as well as commercial railing. Our railing is maintenance and hassle free; a quick consultation and install and you will never have to worry about your railings again.
You should choose NNL Railing because we specialize in providing excellent customer service, competitive pricing, and a knowledge base from years of experience.
Railing Benefits
Enjoy your view

Create Privacy

Block the wind

Years of maintenance free enjoyment

Durable powder coated aluminum

Standard base pricing

Design and custom design fabrication

Experienced employee installers

Built to last in our NW weather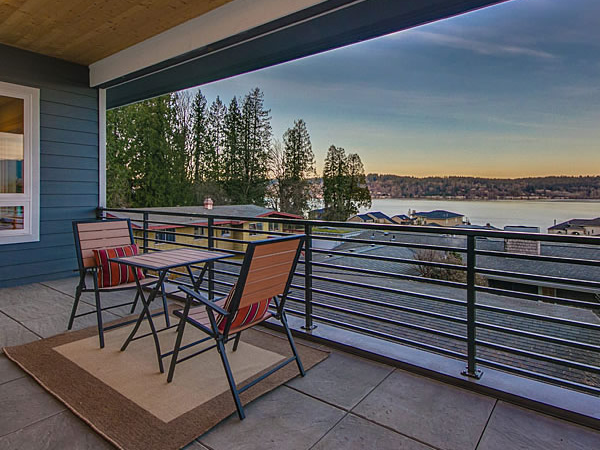 Residential Railing
Our work is featured on buildings in Snohomish, King, and Pierce counties. From our high rise condominiums, and commercial projects in Seattle and Bellevue, to our residential customers in Edmonds, and Kirkland, we pride ourselves on a job well done.
Our railing will enhance your home and allow years of maintenance free enjoyment.
Contact Us
General contractors and home builders can reach us at (425) 744-1211
If you are not currently working with a contractor, check out our preferred contractor list, hi-lighting some fantastic companies we have worked with in the past.
We'd appreciate the opportunity to bid your project and work with you to create something amazing.
Get more ideas from our past projects in our Railing Gallery.